reduce reuse rewrap™
REUSABLE FABRIC BAGS AND SQUARES FOR GIFT WRAPPING
Heirloom quality
Designed to wrap again and again, sustainably.
Each fabric gift bag and square is consciously crafted in a small Toronto studio using organic and recycled materials wherever possible.
Ongoing research into eco-friendly materials is integral to the design process.
EncoreWrap™: the bag with the built-in bow
Each fabric gift bag is constructed so that with a simple tie of the ribbons, a perfect bow is formed. Everytime.
Using one of our fabric gift bags is quick and easy: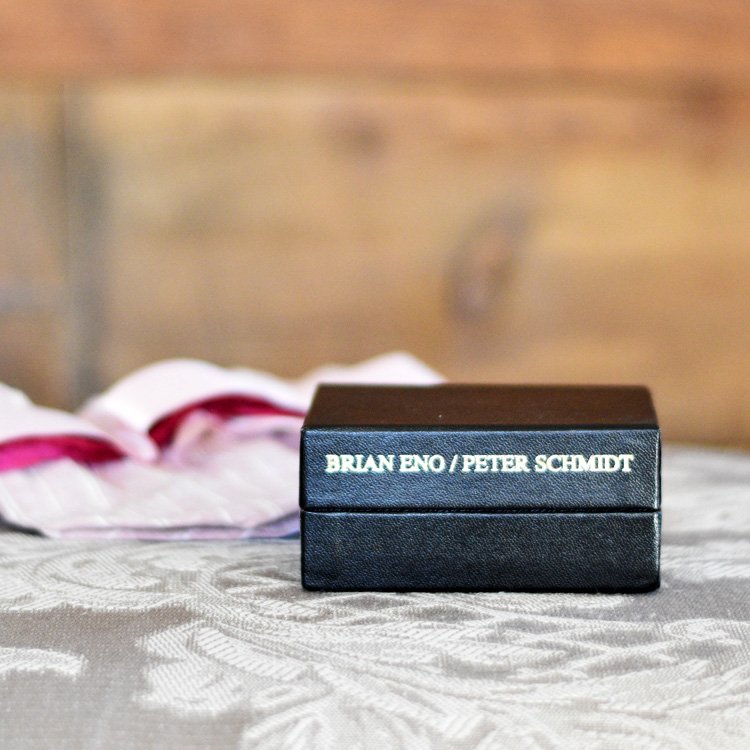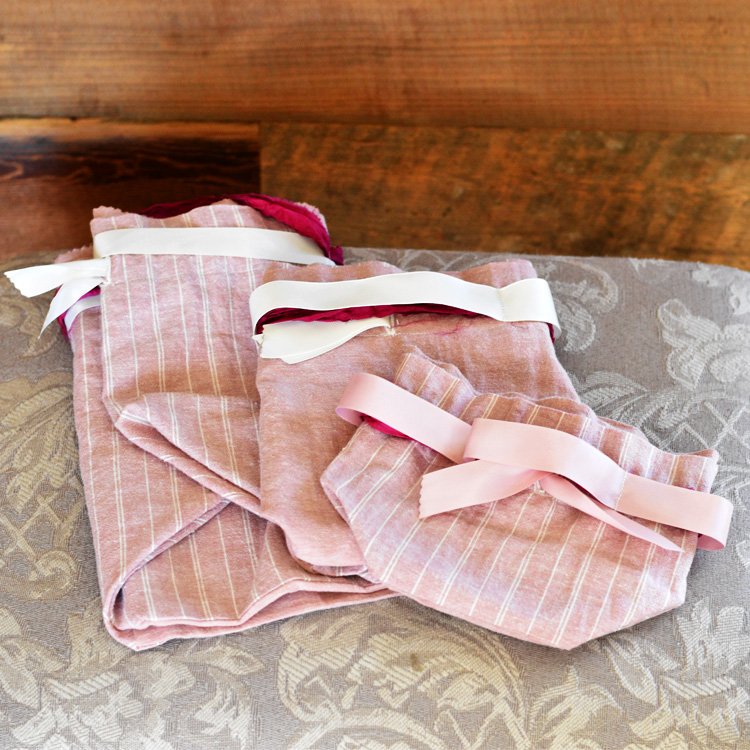 Select the fabric bag that will fit your gift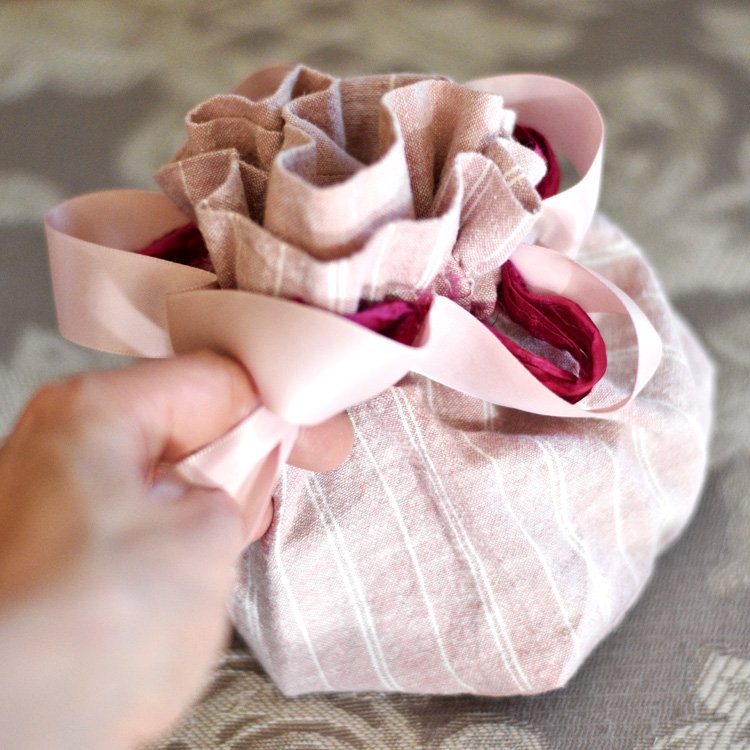 Pull the ribbons tight, wrap and tie them
No hunting for tape, scissors, ribbon, wrapping paper, a place to cut everything out…extremely convenient and ready to do it all again next time!
reduce reuse rewrap
Three simple words that drive EncoreWrap™
Together, one rewrapped gift at a time, we can make an impact on the amount of waste being sent to landfills.
EncoreWrap™ Newsletter
Want to keep on top of new EncoreWrap™ bags and squares? How about new fabric and pattern options? Special promotions and general news, including simple ideas to reducing waste in our daily lives? Then this is the place to sign up.